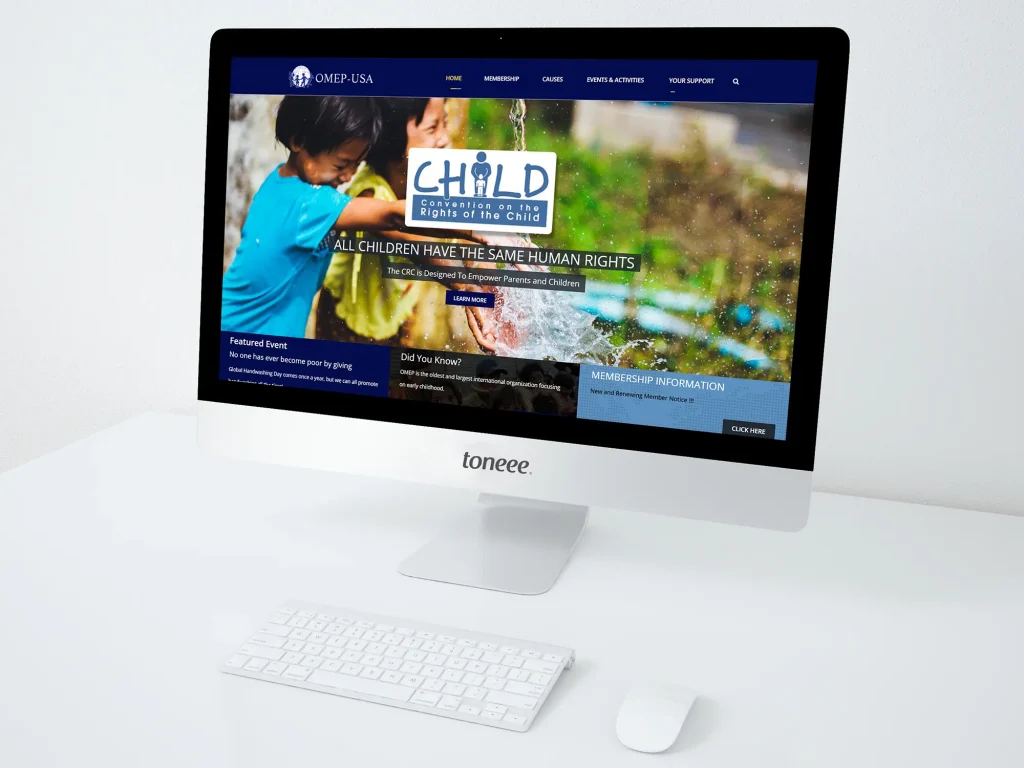 OMEP-USA is one of 70+ national committees or chapters of World OMEP. It works locally, nationally and internationally to promote the health, development, rights and education of the world's children and families. OMEP-USA is responsible for all members residing in the United States.
Challenge
While OMEP is the oldest and largest international organization focusing on early childhood, its presence in the United States was dismal compared to the rest of the world. OMEP-USA wanted an organized way to manage the membership onboarding and renewal process; the existing manual process was cumbersome and inefficient to manage an entire country.
Solution
OMEP-USA hired Toneee to build a fresh new website that reflected its dominance. The website includes a secure, full-featured membership management system that allowed members to register and renew fees without staff intervention. Members are able to self manage their account, so they may change their password, email address, etc. themselves. The control panel also allowed the client to view and download reports and manually edit member data if necessary.
Toneee trained OMEP-USA staff how to manage pages, blog posts, backups, donations and memberships. This gives OMEP-USA the tools they need to move @ the speed of business.