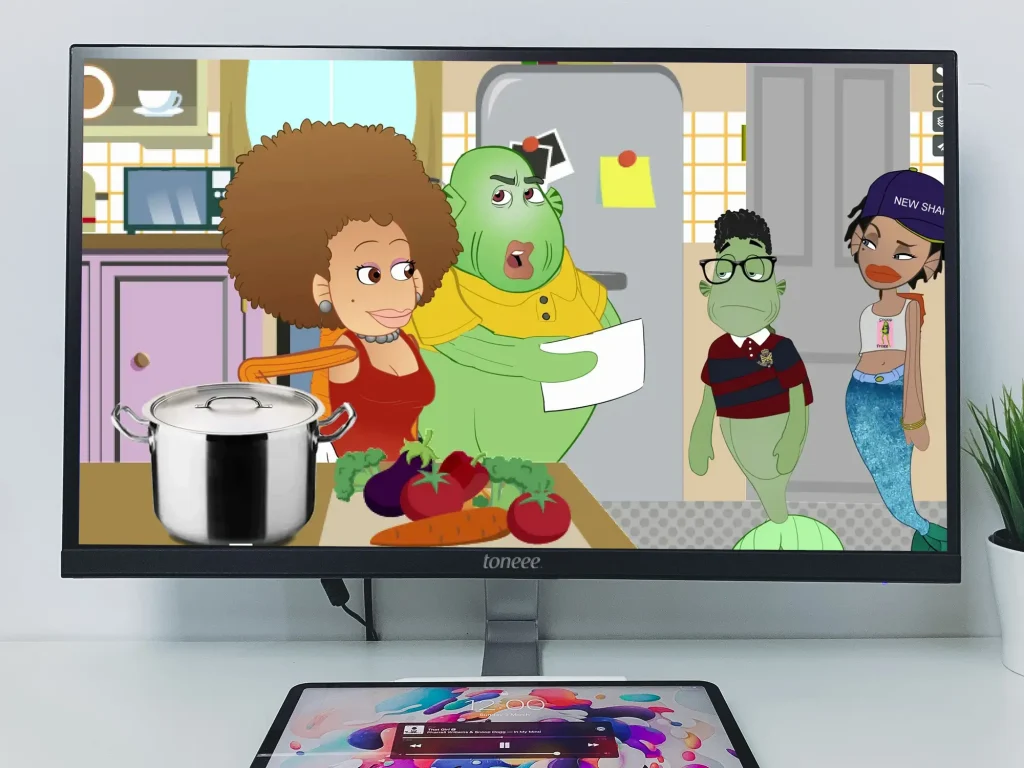 Creator Gerald V. Brown has partnered with accomplished actor Hill Harper to create "The Guppy Life", an animated show about a taxi crab driver who raises his dysfunctional fish family while trying to avoid becoming dinner for the bigger fish.
Challenge:
Prior to Toneee, Fish Eat Fish Productions was unable to secure an animator who could fulfill their vision. They were also in need of a web and social media presence.
Solutions:
We assigned an animator and sister production company to cast and deliver a solid pilot for the client's demo reel. We redrew the characters and provided all animation. Meanwhile, we also created a website that showcased the pilot while they shop it to major studios and networks such as Netflix and Comedy Central.
Fish Eat Fish Entertainment
Animation, Creative Web Design